Friday, July 22, 2005
An Interesting Quiz
How would you respond in these situations?

1. A preacher and his wife are very, very poor. They already have 14 kids. Now she finds out she's pregnant with the 15th. They're living in tremendous poverty. Considering their poverty and the excessive world population, would you consider recommending she get an abortion?

2. The father is sick with sniffles, the mother has TB. Of their four children, the first is blind, the second has died, the third is deaf, the fourth has TB. She finds she's pregnant again. Given this extreme situation, would you consider recommending abortion?

3. A white man raped a 13-year-old black girl and she's now pregnant. If you were her parents, would you consider recommending abortion?

4. A teenage girl is pregnant. She's not married. Her fiancé is not the father of the baby, and he's upset. Would you recommend abortion?






In the first case, you would have killed John Wesley, one of the great evangelists in the 19th century. In the second case, you would have killed Beethoven. In the third case, you would have killed Ethel Waters, the great black gospel singer. If you said yes to the fourth case, you would have declared the murder of Jesus Christ!

God is the author of life, and He has givenevery single individual supreme value. Each life—whether inside or outside the womb—should therefore be valued by us. God knows the plans He has for each individual and has written in His book all the days ordained for us before one of them came to be. When we presume to know better than God who should be given life, we are putting ourselves in the place of God and are guilty of idolatry.
The above was taken form the The Evidence Bible which you can view by clicking on the botton on the left hand side
# Posted by Alyfireman :: 4:53 PM :: |

---------------oOo---------------
Wednesday, July 20, 2005
Just another example of God's beauty

# Posted by Alyfireman :: 3:30 PM :: |

---------------oOo---------------
Tuesday, July 19, 2005
Prayers for July 19, 2005

"Then I heard a loud voice saying in heaven, 'Now salvation, and strength, and the kingdom of our God, and the power of His Christ have come, for the accuser of our brethren, who accused them before our God day and night, has been cast down. And they overcame him by the blood of the Lamb and by the word of their testimony, and they did not love their lives to the death'" (Revelation 12:10-11).

Thank you for supporting our Christian brothers and sisters with your prayers!

VOM Web Team


From The Voice of the Martyrs


INDIA (Compass Direct)
A 25-year-old man, Kokala Govardhan, has confessed to the killing of Pastor K. Daniel and Pastor Isaac Raju in Hyderabad, southern India. Both murders occurred in May; police arrested Govardhan in late June. Govardhan told reporters Dara Singh, who orchestrated the murder of Australian missionary Graham Staines in January 1998, was his inspiration. Christian groups have now called for Dara Singh's life sentence to be changed to the death penalty as a warning to extremists. Staines' widow, however, has maintained her stand of total forgiveness. "If we don't forgive men of the wrong that they do, then how can we be forgiven?" she said in a recent BBC interview.

Pray God will prevent any more "copy cat" murders of Christians in India. Give thanks to God for the example of Christ's forgiveness demonstrated by Graham Staines' widow. Pray Dara Singh will respond to the forgiving heart of Gladys Staines and turn to her Savior in repentance and peace.


INDONESIA (ASSIST News Service)
Three Christian Sunday school teachers (all female) are on trial, arrested under Indonesia's "Child Protection" laws for using so-called deception to entice children to convert to Christianity. According to International Christian Concern (ICC), the children denied being given any money to convert to Christianity. Each Muslim child who attended the Sunday school classes had their parents' permission. As the trial was about to begin, a group of radical Islamists went to the courthouse; and when the three women arrived, ICC reported police officers had to hold back the mob from attacking the women. As the trial began, protesters took over the seats in the courtroom and reacted loudly to everything said. All the children who were called to testify along with their parents were frightened and had to be taken outside to recover. The charges were not brought by the Muslim parents, but by the principal of the local elementary school after he heard his students singing Christian songs in the hallways.

Pray the Lord will embolden the witnesses to tell the truth concerning the work of these three faithful women. Pray God will bring about their release, allowing them to continue the work He called them to do. Pray the Muslim children who heard the Good News will turn to the One who is calling them to Himself.


IRAQ (Compass Direct)
Coming from religious backgrounds ranging from Presbyterian to Muslim, Iraqi evangelicals have seen a spurt in church growth. In Baghdad, 15 evangelical fellowships have begun since Saddam Hussein's regime fell in April 2003. Local Iraqis are moving into positions of church leadership. Kurdish influence could keep the constitution from becoming strongly Islamic, and many Christians who fled the country have returned. Pastor Gassahm Thomas of the Christian Missionary Alliance in Baghdad says that because they do not have peace in their country, he preaches on "How do we get peace?" and everyone listens, especially when he talks about the deeper peace Christ brings. (Click here)

Praise God for His ways of turning evil into good, causing His Kingdom to grow in Iraq. Pray the Lord will protect and strengthen those who faithfully witness to the love and power of Christ. Pray many more new converts will be added to their number daily.


LAOS (Missions Insider)
Two Lao Christians, Mr. Khamchan and Mr. Vangthong, arrested March 27th, have been sentenced to three years in prison on charges of possessing illegal weapons. The man who actually did possess the weapons, which were used to accuse the two men, confessed his guilt to authorities, yet Christian Aid's contact says "officials refused to listen because they desire to keep Khamchan and Vangthong in prison." It is thought that Mr. Khamchan may have been targeted because he had been a village chief and member of the local Communist Party in Phin district before he became a Christian. When he confessed his faith in Christ one year ago, he was fired from Communist Party leadership. Christian leaders in Savannakhet were approached recently by authorities from both the Lao central and Savannakhet provincial governments. Apparently, officials tried to convince local Christians to help them cover up the wave of arrests of Christians that took place in March. The believers refused to cooperate.

Pray Jesus will draw near to Mr. Khamchan and Mr. Vangthong as they suffer in prison. Pray God will protect and embolden the hundreds of Laotian Christians who face physical and psychological persecution from their local authorities. Pray the officials who witness the loving faith of these Christians will be drawn to seek their Lord and Savior.


UZBEKISTAN (ASSIST News Service)
Following his arrest on June 14th, 19-year-old Pentecostal believer Kural Bekjanov is still being held at a police station in the capital Tashkent, with no progress on the investigation into whether he was connected to the murder of a U.S. citizen. A lawyer for the Full Gospel Church told Forum 18 News Service they are convinced of Bekjanov's innocence and suspect that his religious beliefs are the reason for his ordeal. According to a Forum 18 source, Bekjanov has been tortured by police and cell mates trying to force him to abandon his Christian faith. When his mother was finally allowed to see him, she reported that he had lost weight, had difficult walking, and his fingers and legs were covered in blood. Police summoned nearly 20 other church members but were less interested in investigating the murder than in questioning them about their beliefs and threatening and insulting them. (Click here)

Pray the charges against Kural Bekjanov will be dropped soon. Pray his friends and fellow believers will not be intimidated by his experience. Pray for all those in Uzbekistan who don't yet know the love of Jesus.
# Posted by Alyfireman :: 9:35 AM :: |

---------------oOo---------------
Monday, July 18, 2005
The Thinking Toolbox

The Thinking Toolbox
Written by: Nathaniel Bluedorn and Hans Bluedorn
Published by: Christian Logic

I honestly didn't know what to expect when I was asked to review this book. I do remember thinking the art on the cover made it look like something that might be fun to read.

Have you ever read a book that makes you laugh out loud and then your wife looks at you like your crazy? Well, if that makes you uncomfortable then this book is not for you.

Having read some…ok more like attempted to read some logic books in high school with the results being I was either out like a light or so confused I forgot my own name. This book is a refreshing look at reasoning and logic. It is not only written in a very light hearted way, but it still asks questions that can really get the gears in your head turning, and that requires you to use the skills you've just learned from reading the chapter.

The back cover says it is written for ages 13 through adult. Other reviews I've read have said that this book is good for homeschoolers. I would agree with that, but I also see it being used in a much broader sense, for example I believe this is essential for Christian children that are in the secular school system, so they can begin to learn the basics of defending their faith. I also see this as being helpful to those Christians who want to share their faith with others, but are afraid of "being shot down" because they may not have an answer to someone's question on why they believe so strongly in something, that other people may not understand.

My only criticism for this book is there are some parts that I wished they would have gone into a little more depth. But considering the author's target audience it is easy to understand why they haven't.

Being very interested in apologetics this book has helped me understand the basis with which to lay down a sound argument for or against an issue. The sections Tools for Thinking and Tools for Opposing Viewpoints are great for this. Until listening to an interview with the Bluedorn brothers, I didn't think the book's section on Tools for Science really applied to me. After all I had no plans of doing any science fair projects any time soon. But in the interview they explained the scientific process is something that gets used all time. I used it when I bought my guitar…ok, ok so that was more of an impulse buy. On the other hand, I did use it when it was time to buy an amp for my guitar. I did research on different brands, read peer reviews from people that had bought amps, and in the end I was able to make a good choice.


In conclusion I believe most people will find a good use for the lessons taught in this book.

(Disclaimer: I received this book as a gift from the publisher, who donated the book to Mind & Media for distribution to reviewers.)


# Posted by Alyfireman :: 10:01 PM :: |

---------------oOo---------------

A look at what it takes to be a fireman

This post is more for me than anyone else. I feel that the first two I do alright in, but pride in what do is something that I have to work at. I can fall into the trap of doing just enough to get by. This is from an article by Rick Lasky and was published in Fire Engineering. If you register you can read the it here





Integrity. Integrity is built on character. It's built on honesty—honesty with yourself and those around you. It takes having values. There's more to it than just saying you have integrity. Just because I sleep in the garage one night, that doesn't make me a car. You have to live it. Because when you really look at the whole issue, integrity does serve as the foundation for character and, simply put, your character is defined by how you act when no one is around, by how you act and what you do when no one is looking.

Honor. This is a quality built by respect and loyalty, by caring enough about those around you that you would do anything for them—on duty and off. The brotherhood to me means more than just a sticker on the windshield of my car. It means that when your kids are sick, we help out. That when you're having a tough time with your bills, we help. That when you need to move into your new house, we move you; and when that new house needs a new roof, we tear off the old one and we reroof it. It also means that I would lie next to you and burn the ears off my head before I would ever leave you in a burning building. Honor is also not allowing anyone to give your company or department a black eye or do anything to hurt its reputation. You want to see an example of honor? Take a look at the majority of the instructors teaching in the fire service today. Most are trying to share or make it all a little better or safer and hoping to do nothing more than make a difference in the lives of the firefighters they teach. They are on a mission to teach firefighters how to go home from fires. I guarantee that you'll see honor, and pride.

Pride. Pride doesn't just happen. It takes work. It requires ownership. I received my first true lesson in pride and ownership about 20 years ago. We were working a fire in an old school building. We were on the second floor chasing fire in the void spaces, cutting floor away and opening up walls. I began to notice a crew across the room trying to get their saw started. This went on for a while. A couple of them put their axes down to help try and start it, forgetting that their axes will always do the one thing their saw won't. Start.
While this was going on, Lieutenant Tom Shervino looked to his chief and said, "Let me go get my saw, chief." Tommy said it again, and the chief said to wait a minute longer. But Tommy persisted. Finally his chief gave in and said, "Go get your saw Tom." So off Tom went. Soon he returned with his saw. One pull, and it started and off he was cutting. A short time later he stopped, went into the hallway, refueled his saw, and was back cutting. He knew when his saw was going to run out of fuel before it did. He knew how to start it. He knew everything about it because it was his saw. By the way, the other crew never got their saw started.
I first thought, How arrogant, "my saw"! Later, when I was outside getting ready to pick up and return to quarters, I saw Tom and asked him what he meant by "his saw." He looked at me a bit confused and said, "That's not my saw. That's Oak Lawn's saw. But it's my saw today and that's my squad. That's my company." They weren't his personal items, but he owned them that day—on his shift. Then it hit me. This guy was proud of his department, proud of his company, and proud of his tools, and with this pride came ownership.
A couple of people lately have written that "pride" is a bad thing. I'm not talking about the pride that is associated with arrogance and creates problems. I'm talking about that feeling you get with a job well done or that you get when you talk about your department. That pride is a good thing.
# Posted by Alyfireman :: 12:42 PM :: |

---------------oOo---------------
Friday, July 15, 2005
Music to change the world to

Have You Forgotten
Darryl Worley
Written by Darryl Worley and Wynn Varble

I hear people saying we don't need this war
I say there's some things worth fighting for
What about our freedom and this piece of ground?
We didn't get to keep 'em by backing down
They say we don't realize the mess we're getting in
Before you start preaching
Let me ask you this my friend

CHORUS 1
Have you forgotten how it felt that day
To see your homeland under fire
And her people blown away?
Have you forgotten when those towers fell?
We had neighbors still inside
Going through a living hell
And you say we shouldn't worry 'bout Bin Laden
Have you forgotten?

They took all the footage off my T.V.
Said it's too disturbing for you and me
It'll just breed anger that's what the experts say
If it was up to me I'd show it every day
Some say this country's just out looking for a fight
After 9/11 man I'd have to say that's right

CHORUS 1
Have you forgotten how it felt that day
To see your homeland under fire
And her people blown away?
Have you forgotten when those towers fell?
We had neighbors still inside
Going through a living hell
And we vowed to get the ones behind Bin Laden
Have you forgotten?

I've been there with the soldiers
Who've gone away to war
And you can bet that they remember
Just what they're fighting for

CHORUS 2
Have you forgotten all the people killed?
Yes, some went down like heroes in that Pennsylvania field
Have you forgotten about our Pentagon?
All the loved ones that we lost
And those left to carry on
Don't you tell me not to worry 'bout Bin Laden
Have you forgotten?

Have you forgotten?
Have you forgotten?


I reviced an email from I friend of mine today, I won't use his name. But he's serving right now in Iraq. You know what the email was full of, hope, pride for serving his country. He doesn't want to be to be there, would you? He has family and
friends that love him and would rather have him here than there.

America we forget way too easy. Do you know how bullies gain power? Because people will cower away from them, just hoping they will go away or that someone else will deal with them.

War should only be used as a last resort. Well after 9-11, I'm not real sure America had any options left. We were not the first to be attacked, Israel lives with attacks almost daily, we are not going to be the last, Spain and Enland should be prove enough for that. But if we let our guard down even just a little we will be attacked again.

Now I'm fixin to say something that may upset some people so I want to set the record straight right now. As Americans it is our right and our

responsibility

to question our government every step of the way. The minute we stop will be the minute we lose every freedom we hold dear.
So with that being said, if you disargee with what I've just said please by all means voice your concerns, write your congressmen. Good men have died to ensure your freedom. Heck take your fustrations out on me, yell at me, cusre me out. Because right now I've just turned my speakers up and all I hear is:

Have you forgotten



Well have you????





# Posted by Alyfireman :: 9:18 PM :: |

---------------oOo---------------
Thursday, July 14, 2005
I AM A CHRISTIAN by Maya Angelou
I AM A CHRISTIAN

When I say... "I am a Christian"
I'm not shouting "I'm clean livin."
I'm whispering "I was lost,"
Now I'm found and forgiven.

When I say..."I am a Christian"
I don't speak of this with pride.
I'm confessing that I stumble
and need CHRIST to be my guide.

When I say... "I am a Christian"
I'm not trying to be strong.
I'm professing that I'm weak
and need HIS strength to carry on.

When I say... "I am a Christian"
I'm not bragging of success.
I'm admitting I have failed
and need God to clean my mess.

When I say... "I am a Christian"
I'm not claiming to be perfect,
My flaws are far too visible
but, God believes I am worth it.

When I say.. "I am a Christian"
I still feel the sting of pain,
I have my share of heartaches
to I call upon His name.

When I say... "I am a Christian"
I'm not holier than thou,
I'm just a simple sinner
who received God's good grace, somehow

-Maya Angelou

I don't know how anyone could say it better.
# Posted by Alyfireman :: 4:30 PM :: |

---------------oOo---------------
Wednesday, July 13, 2005
Happy Brithday, Sweatheart

Today is Emory's first birthday. I can't belive it's happened so fast. On a recent trip to Ancorage we had a party for her with family up there.

Here is the before picture:




This picture is somewhere in the middle:




And the final product :


# Posted by Alyfireman :: 12:00 AM :: |

---------------oOo---------------
Tuesday, July 12, 2005
Summer has been busy

I've haven't posted in awhile, between my honey-do list and vists from family, I just haven't had the time. But I'm back at work so maybe I'll be able to post a little more.

Here's a cartoon to hold you over.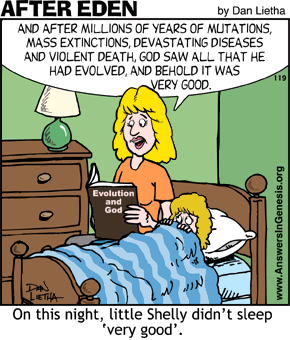 # Posted by Alyfireman :: 10:20 AM :: |

---------------oOo---------------

Prayers for July 12, 2005

"O God, You are my God;
Early will I seek You;
My soul thirsts for You;
My flesh longs for You
In a dry and thirsty land
Where there is no water.
So I have looked for You in the sanctuary,
To see Your power and Your glory.

Because Your lovingkindness is better than life,
My lips shall praise You.
Thus I will bless You while I live;
I will lift up my hands in Your name.
My soul shall be satisfied as with marrow and fatness,
And my mouth shall praise You with joyful lips."
(Psalm 63:1-5)




From The Voice of the Martyrs


CHINA (VOM sources)
On July 7th, Pastor Cai Zhuohua, the leader of six Beijing-area house churches, was put on trial for alleged "illegal business practices." Pastor Cai was on trial with his wife, Xiao Yunfei; his wife's brother, Xiao Gaowen; and Gaowen's wife, Hu Jinyun. Guards allowed only three family members inside, and Cai's mother was prohibited from entering. Although there weren't enough seats for family members, the judge invited more than 20 law school students as guests to observe the trial. Cai and all three of the other accused Christians revoked their written testimony because they were forced to sign the record under torture. The lawyers tried to present evidence that the case involved Cai's unregistered church activities, but the judge would not allow any arguments about religious issues. Cai was arrested last September 11th, at a bus stop where he was dragged into a van by state security officers. The pastor has registered a business with the Chinese government, but the business does not have a license to print religious material. Authorities found more than 200,000 pieces of printed Christian literature in a storage room managed by Cai. The trial verdict has not been announced and may be postponed for as much as a year. (Click here)

Pray God will comfort these faithful believers as they await the outcome of the trial. Pray their Christian friends will remain faithful to Jesus and fearless in their faith. Pray that during this time of preparation for the Olympic Games, the authorities will find it expedient to release these prisoners. Polite letters of protest can be sent to the Chinese Embassy in Washington D.C., at the following address:
Ambassador Yang Jiechi
Embassy of the People's Republic of China
2300 Connecticut Ave. NW
Washington, D.C. 20008
Click here to visit our website and view a sample letter to a government official.


INDIA (religionjournal.com)
Police have arrested five more in connection with the murders of two Christian ministers in Andrha Pradesh state, bringing the total to seven militant Hindus connected to the killings. They admitted to the killings, saying they were emboldened to make these attacks by a high court ruling in the state of Orissa, that had revoked a death sentence given for the 1999 attack, in which Australian missionary Graham Staines and his two sons were burned to death. The ringleader's death sentence was commuted to a life sentence. Dave Stravers of Mission India says they expect the persecution to continue because the gospel is being received all over India in openness and ways that it was never received before, causing a violent reaction from Hindus.

Pray God will give hope and courage to all those in India who are following the gospel of Jesus Christ. Pray God will have mercy on the Hindus and reveal His Son to them.

(Compass Direct)
During the month of June, Hindu extremists launched a series of violent attacks against Catholics in India, causing concern among the Catholic community. Ten young men attacked a Catholic convent in Rajgir, Bihar state, on June 21st, fleeing with valuables and cash. Two weeks earlier a group of men broke into a convent in Raxaul, also in Bihar, demanding cash and seriously injuring an elderly nun. On the same night, a convent in Sokho village, southeast Bihar was attacked. Other incidents were reported in Rajasthan, Madhya Pradesh, Orissa and Kerala states. The Catholic Bishops' Conference of India has appealed to central and state governments to take action against the perpetrators.

Pray God will comfort the hearts of all who were attacked and give them the grace to forgive. Give thanks and praise to God that no one was killed. Pray the attackers will repent and come to know the One who can give them eternal forgiveness.


NIGERIA (Compass Direct)
Nigeria has formally joined the Islamic Development Bank (IDB) in spite of protests by Christian leaders who see the move as the continuation of the Islamization of the country by Muslims. Dr. Ngozi Okonjo-Iweala, Nigeria's finance minister, announced the membership of Nigeria as the 55th member of the Islamic bank on Wednesday, June 15th. Christian and Muslim legislators in the lower chamber of the National Assembly adamantly opposed each other on Wednesday, May 25th, while debating Nigeria's decision to become a member of the bank. Okonjo-Iweala said the government decided to take the membership because, "The IDB is a multilateral development financing institution which promotes economic and social development of member states." A Muslim legislator claimed that Nigeria's membership in the Islamic bank will attract about $200 million to the country annually. (Click here)

Pray God in His merciful power will not allow any Islamic financial influence to hinder His work in Nigeria. Pray the Lord will cause Muslims to find that their material wealth does not bring lasting joy. Pray for seeking hearts that will find the One who is calling them to accept His love and peace.


SAUDI ARABIA (Missions Insider)
An Indian missionary is suffering greatly at the hands of the police. Brother Samkutty, who had traveled to Saudi Arabia earlier this year at the invitation of Christian friends who had asked him to speak in Indian churches, was arrested March 22nd, by Saudi religious police. They found on him the names and numbers of other Indian Christians whom they arrested May 28th. Although five of the eight who were arrested have been released, Samkutty remains in prison where he and fellow Indian inmates are subjected to continuous beatings. They join more than 40 others who have been arrested in recent weeks in what International Christian Concern has called Saudi Arabia's largest crackdown on Christians in a decade. The country's royal family has claimed individuals are permitted to practice any religion in their own homes, but this was not the case with the recently arrested Indian Christians. While spokespeople for the Saudi government have firmly denied that any such arrests are taking place, information received from Christian Aid's contacts in India speaks to the contrary.

Pray the Lord Jesus will bring strength and comfort to Samkutty and his friends in prison. Pray the Holy Spirit will guide and protect all Christians in Saudi Arabia who are meeting to worship their Savior. Pray international pressure will force Saudi authorities to follow their own laws regarding freedom of worship in homes.
# Posted by Alyfireman :: 10:12 AM :: |

---------------oOo---------------