Tuesday, March 29, 2005
You might be a redneck if...
1. It never occurred to you to be offended by the phrase,"One nation, under God... "
2. You've never protested about seeing the 10 Commandments posted in public places
3, You still say "Christmas" instead of "Winter Festival."
4. You bow your head when someone prays.
5. You stand and place your hand over your heart when they play the National Anthem.
6. You treat Viet Nam vets with great respect, and always have.
7. You've never burned an American flag.
8. You know what you believe and you aren't afraid to say so, no matter who is listening.
9. You respect your elders and expect your kids to do the same.
10. You'd give your last dollar to a friend.
# Posted by Alyfireman :: 1:13 AM :: |

---------------oOo---------------
Wednesday, March 23, 2005
Precious

What is the most precious site on God's green earth: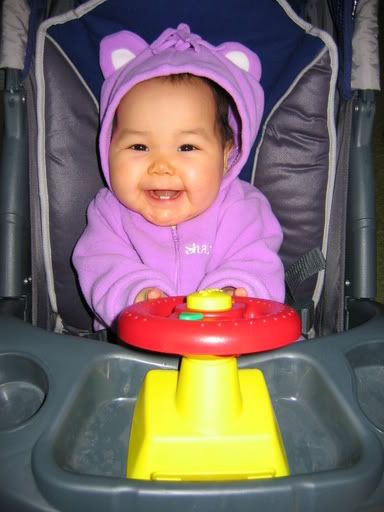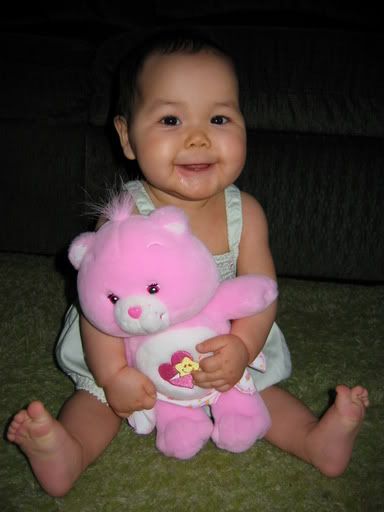 A child's smile.
# Posted by Alyfireman :: 3:55 PM :: |

---------------oOo---------------

The Betrayal

Ok my two cents for Flannel's Bible study. This is something I've been wondering about, did Judas repent before he hung himself. He was obviously remorseful:
Mat. 27:3-5
27:3 Now when Judas, who had betrayed him, saw that Jesus had been condemned, he regretted what he had done and returned the thirty silver coins to the chief priests and the elders, 27:4 saying, "I have sinned by betraying innocent blood!" But they said, "What is that to us? You take care of it yourself!" 27:5 So Judas threw the silver coins into the temple and left. Then he went out and hanged himself.

What is also interesting is this
Mat. 19:27-28
19:27 Then Peter said to him, "Look, we have left everything to follow you! What then will there be for us?" 19:28 Jesus said to them, "I tell you the truth: In the age when all things are renewed, when the Son of Man sits on his glorious throne, you who have followed me will also sit on twelve thrones, judging the twelve tribes of Israel.

I once asked this to a friend and I mentioned Judas was a part of God's plan. To which he responded so were the Sanhedrin. The problem with that is they never showed any remorse of any kind.

The other thing to consider is he committed suicide, but there's only one unforgivable sin:
Mat 12:31-32
12:31 For this reason I tell you, people will be forgiven for every sin and blasphemy, but the blasphemy against the Spirit will not be forgiven. 12:32 Whoever speaks a word against the Son of Man will be forgiven. But whoever speaks against the Holy Spirit will not be forgiven, either in this age or in the age to come.

Bottom line is doesn't matter how sorry he felt if he didn't repent it wouldn't matter.

When you consider all Christ suffered for us, this seems all most insufficient. Well I guess well have to wait and see.
# Posted by Alyfireman :: 3:08 PM :: |

---------------oOo---------------
Tuesday, March 22, 2005
Prayers for March 22, 2005

"Now may the God of hope fill you with all joy and peace in believing, that you may abound in hope by the power of the Holy Spirit" (Romans 15:13).

"Do not fail to remember in prayer those who are imprisoned and treated as lambs for slaughter because they claim the name of Christ."
This plea for prayer from a pastor in India is the echo of many Christians in restricted nations. Thank you for being willing to respond to the heart-cry of our brothers and sisters.

VOM Web Team


Prayers for March 22, 2005
From The Voice of the Martyrs
The Voice of the Martyrs Visit: Persecution.com
BELARUS
BELARUS (ASSIST News service)
On March 4th, authorities cut off the electricity supply to the building in Minsk where the New Life congregation has been meeting. After New Life bought the disused cowshed in 2002, all official agencies approved requests to change the designated land usage to that of a church except for the religious affairs department of Minsk city administration. Without this approval, the 600-strong congregation was refused re-registration. The church is holding services with a borrowed diesel generator, and the church administrator vows they won't leave the property. A hearing at Minsk's Moscow district court, at which Pastor Goncharenko was accused of organizing an illegal religious service, was unexpectedly adjourned by the judge for further investigation.

Pray God will give this congregation a large measure of grace to deal with the authorities in a Christ-like manner. Thank the Lord the court hearing was postponed. Pray for a miracle of God's mercy that will allow this church to have official registration and be able to meet in the building they renovated. As they wait, pray God will give them creative ways to gather for worship and teaching from the Word.

Pray for INDIA
INDIA (Compass Direct)
On May 9th, Christians from a small Indian village will have their day in court. Members of a radical Hindu group broke up a prayer meeting on February 23rd, leaving several believers severely injured, while the police who were assigned to guard the Christians failed to protect them. In another trial in Orissa state on March 14th, the case of Kiran Kumar was brought before the High Court. On February 27th, Kumar was assaulted by nine Hindu extremists while he was on his way to visit a Hindu man who had invited him for prayers. Police arrested Kumar, and once inside the police station, they started beating him mercilessly with a bamboo stick, asking him to call on Jesus to save him.

Pray the radical Hindus who attacked the Christians will be brought to repentance through Christ Jesus. Pray God will strengthen and embolden Jesus' followers in India to be His light in the spiritual darkness around them. Pray the Holy Spirit will move in power to free Hindus who have lived in fear of the myriad of Hindu gods.

Pray for NIGERIA
NIGERIA (Compass Direct)
Tensions have escalated between the Christian community of Numan town and government security forces deployed to keep peace between Muslims and Christians. On February 7th, when a group opposed the arrest of a local Christian woman, the police killed two youth and arrested 30 Christians, including a Lutheran pastor, who are now standing trial in the capital of Adamawa state. Leaders of the Christian community in Numan have sent a letter to President Obasanjo, calling for immediate withdrawal of the extra soldiers and policemen and "asking him to carry out a full-scale investigation and independent inquiry" into the violence. (Click here)

Pray the Christians who were arrested will conduct themselves in such a righteous way, full of integrity. Pray all Christians in Nigeria will walk in steadfast faith, confident that the Lord they serve will give them strength to persevere and grace to love those who persecuted them. Pray God will give Christian President Obasanjo wisdom to know how to effectively bring a peaceful solution to the tension between Christians and Muslims in his nation.

Pray for TURKEY
TURKEY TURKEY (ASSIST News Service)
A former pastor recently announced on national TV that he converted back to Islam. (He had been a Christian since 1987.) Since then, he's been on a number of TV stations, as well as having articles in a few newspapers, instilling fear in Turks by essentially saying that the ultimate aim of foreign Christian workers is to assist the U.S. government in undermining the Turkish government. One Christian expressed fear that these messages will trigger some radicals to harm brothers and sisters in Christ.

Pray our loving Lord will move to silence this former pastor's message. Pray God will stop the ears and eyes of those who hear or read his lies. Pray God will protect Turkish Christians and strengthen them to remain steadfast in their faith. Ask God to use this situation to deepen Christians' commitment to and relationship with Christ.

Pray for UNITED KINGDOM
UNITED KINGDOM (Barnabas Fund)
Some 3,000 Christians in the U.K. are in danger because they have chosen to convert from Islam. Some are being actively harassed and persecuted, but many church leaders seem more interested in defending their attackers than standing up for the converts. Nissar Hussain and his wife, Christians in Bradford, have had their car torched and rammed, bricks have been thrown through their window on many occasions, and there have been threats to burn their house down. These attacks and threats, made by local Muslims, have come as a result of Hussain and his wife converting from Islam to Christianity. Having been rejected by their own community, Christian coverts from Islam find that the Christian community fails to take their situation seriously. Three years ago, when Mr. Hussain was first attacked, most church leaders who heard of his situation did nothing. As further attacks occurred, they still seemed barely interested. Now that the plight of the Hussain family has hit the national press, church leaders seem to be chiefly concerned to absolve from blame the perpetrators of these crimes. Even some in Bradford itself have sought to deny the link with Islam and have attributed this sustained and vicious campaign to the pranks of youngsters. (Click here)

Pray God will strengthen the faith of Hussain and his wife. Pray Christian converts from Islam all over the world will draw near to God and He will draw near to them. Pray Christians will display the forgiving spirit of Christ drawing Muslims to the Lord who loves them. Ask God to convict the hearts of church leaders in the U.K. to speak and act on behalf of their fellow brothers and sisters in Christ.
# Posted by Alyfireman :: 4:35 PM :: |

---------------oOo---------------

You have got to be kidding me

I can't believe this here story.


A teenage criminal who received £567,000 in compensation after falling through a roof while trespassing boasted about his wealth yesterday, saying that he was looking forward to buying "a few houses and a flash car".


The guy was breaking the law got hurt and then sued

Murphy received his compensation after suing the company that owned the warehouse. He claimed that if the perimeter fence had not been in disrepair he would not have been able to gain entry and suffer his injuries.

and they paid the idiot, because it was all their fault.


Of course because of his great up bringing he going to spend the money well

"I deserve this money and I don't care what anybody says about me," he said.

"I'm going to buy a big house so I have a place to live with me mum when she gets out of jail.

Yes I'm sure mum is going to be very proud of her pride and joy.

But here is the real crime

Residents of Bootle, where Murphy lives, said that they were too scared to speak publicly about the case but privately described him as the area "king yob".

One said: "He shaves his head so we can all see the scars. He likes to walk around and play the big man.

"I've seen him yelling abuse at the shopkeepers, telling them how he is going to buy the shop with his compensation money and throw them out.

I can't even imagine living somewhere that I was afraid of some punk kid, that really needs to get his but whooped.
# Posted by Alyfireman :: 12:00 AM :: |

---------------oOo---------------
Friday, March 11, 2005
VOM-USA News & Prayer Update

"Be anxious for nothing, but in everything by prayer and supplication, with thanksgiving, let your requests be made known to God; and the peace of God, which surpasses all understanding, will guard your hearts and minds through Christ Jesus" (Philippians 4:6-7).

The Voice of the Martyrs and Oklahoma Wesleyan University have launched an unprecedented parntership to offer the only academic program in North America—or perhaps in the world—dedicated to the experience and theology of the persecuted Christian church in restricted nations. To learn more about the program visit http://www.okwu.edu/persecutedchurch.

Thank you for joining us in prayer!

VOM Web Team


Prayers for March 1, 2005
From The Voice of the Martyrs
The Voice of the Martyrs Visit: Persecution.com
CHINA
CHINA (ASSIST News Service)
According to the China Aid Association (CAA), at least 10 foreign evangelical church leaders, including eight Americans, were detained and subsequently deported by the Chinese authorities. Late on the morning of February 24th, more than 100 Chinese security officers from five different government agencies raided an office building used as a temporary house-church leadership training site in Harbin. All foreigners were interrogated separately with interpreters of their respective languages. After a 13-hour detention and long interrogation, they were ordered to leave in three to five days. The Chinese house-church pastors were also detained and interrogated and then released after providing their home addresses, house-church affiliations and fingerprints. Meanwhile, CAA also learned that Pastor Zhuohua Cai, imprisoned in September 2004, was tortured into a "confession" with electric cattle prods by his interrogators. (Click here)

Pray God will use this situation to draw Chinese government officials to Him. Pray Jesus will comfort Pastor Cai, reminding him that He forgave Peter, even after he had denied Him.

Pray for MEXICO
MEXICO (Compass Direct)
Although religious intolerance in the southern state of Chiapas has lessened in recent years, persecution of evangelical Christians still exists in small communities. In San Isidro Chejilte, community leaders have vowed to expel 34 evangelicals as soon as a law takes effect that will transfer private land ownership to community ownership. In another case, the town leaders of El Retiro have forbidden a growing congregation to construct any type of building to use as a church. After two years in exile, approximately 90 Indian evangelicals have been allowed to return to their homes in the town of 20 de Noviembre, but they found their properties were damaged.

Pray God will prevent the planned expulsion of the evangelicals in San Isidro Chejilte. Pray the 90 Indians who returned will have Jesus' spirit of forgiveness toward those who damaged their property. Pray the Holy Spirit will move powerfully in Chiapas, giving all who know Christ a desire for unity.

Pray for NIGERIA
NIGERIA (Compass Direct)
On Friday, February 4th, Muslim militants attacked a Christian community in Adamawa state, Northern Nigeria, killing 36 people and displacing about 3,000 others. The surviving Christians have taken refuge in a village in a neighboring state. Alhaji Saleh Jatau, a Muslim, told Compass that the militants do not have the support of the Muslim community when they attack Christians. He said: "I am appealing that the government should act quickly to end this conflict. We have lived in peace with Christians." (Click here)

Pray God will bring a spirit of peace to Adamawa state. Pray the government will use its authority bring just punishment to all Muslims who attack Christians. Pray the Holy Spirit will move in the hearts of Nigerian Muslims, giving them a desire to seek the peace that "surpasses all understanding" that only Christ can give (Philippians 4:7).

Pray for TURKEY
TURKEY (ASSIST News services)
An article in the Turkish Daily News says the country's Religious Affairs Directorate has prepared a sermon that will be read on March 11th, describing missionaries as the current embodiment of the Crusaders. The article, posted at www.turkishdailynews.com.tr, says: "Some powers, afraid of the incredible expansion of Islam, had formed crusading armies to wipe out Muslims.... These same powers are trying to sever our people's links to Islam because they see it as the biggest obstacle to their domination."

Pray God will use this sermon to spark a curiosity and hunger among Turkish Muslims to know who Jesus is, and many will come to know Him as a result. Pray against any plan Satan has to use this for his evil purposes. Pray missionaries will be emboldened to share the forgiving love of Jesus with those who have never heard the gospel. Pray Jesus will reveal Himself to Turkey's Religious Affairs Director just as He did to Paul on the road to Damascus.
# Posted by Alyfireman :: 4:20 PM :: |

---------------oOo---------------